Here are parenting strategies to maximize chore success:
Start early. The earlier you expect your kids to take an active role in helping around the house, the easier you'll find it is to get them to lend a hand. Even kids as young as three years old can help out.
Announce expectations. If you want your kid to be helpful and a contributing family member, then just plain expect him to help out and willingly lend a hand. Hold a family meeting and announce your new expectations. Expect groans and moans.
Specify assignments. There are many ways to assign chores, so find the solution that works for your family and then stick to it. Each week hold a brief meeting to review assignments. Here are different approaches:
* Assign three simple daily chores and one more time consuming weekly chore
* Assign one easier chore (emptying trash) and one harder one (washing dishes)
* Your child is responsible for her personal possessions (clothing, toys, and bedroom) and one household duty as a contributing family member
* Your child chooses one chore he enjoys; you assign the other task
* Your child chooses the one task she would like to learn to do that week
Allowances and chores: After reviewing a lot of the new research, I say chores and allowances should not be tied together. But the latest view–and mine–is that kids should be given a weekly allowance to learn money management skills and stick to a budget. Kids also should be just expected to do chores and lend a hand in the house without pay. They need to realize they are part of a home and that cooperating and helping out is just something you all do together. Wherever you fit on the "allowance philosophy," do be consistent.
Set deadlines. Chores should have specific time limits ("by bedtime" or "before Saturday") instead of saying they must be done immediately.
Make chores matter. Give jobs where kids can feel they are contributing to your family. Teach tasks to tweens that will help them handle life on their own in just a few years.
Use reminders. Chore charts that show job assignment and completion dates are helpful. Nonreaders can "read" their chores responsibilities with pictures or photographs. Those charts also reduce having to give reminders.
Chunk tasks.
Break down each task into smaller more manageable parts until your child knows what to do on her own. Be explicit about what you expect.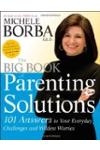 Continue Learning about Parenting