Here are the steps teachers can use to teach and strengthen character traits in students:
Accentuate a Character Trait
The first step to teaching any new character trait is simply to accentuate it to students. Many schools have found emphasizing a different character trait each month can be a successful, practical first step approach. When everyone at your site is reinforcing and modeling the same trait, students are more likely to learn the new character trait. As each new character trait is introduced, a student campaign committee can start a blitz creating banners, signs, and posters to hang up around the school convincing (or at least advertising) the rest of the students of the trait's merit.
Tell the Value and Meaning of the Trait
The second step to teaching a character trait is to convey to students exactly what the trait means and why it is important to learn. Explain the trait to your students within their realm of experiences, never assuming they've been exposed to the trait. Many have not.
Provide Opportunities to Practice the Trait
Generally students must be provided with frequent opportunities to practice the new behaviors. Learning theory tells us it generally takes 21 days of practice before a new behavior is acquired. This is an important rule to keep in mind as you try these activities with your students.
Provide Effective Feedback
The final step to teaching any character trait is to reinforce to students any appropriate or incorrect trait behavior as soon as convenient. Doing so will help clarify that behavior to the student: "You're on the right track; keep it up," or "Almost, but this is what to do instead." Catching students doing a behavior wrong before it becomes a bad habit increases the student's chances of acquiring more positive character traits.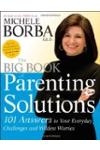 Continue Learning about Parenting