Here is advice for what you should do after your teen leaves for college:
Know the best time to connect and stick to it. Recognize your teen is trying to fit in and adjust. His roommate may not appreciate your 7 am wake-up calls. Ask what are the best times and dates to connect and by what method: test, phone, email or mail. Know that most teens say texting is their preferred form of contact.
Stay connected with school happenings. Go online to the school's website. Print out the football schedule and find out things such as when fraternities rush or if there's a speaker series. Check into things you know your kid would be interested in which can become great talking points and help you stay involved with your teen's new life. It's also a way to gauge if your child is not connecting with the school.
Step back of those roommate hassles. Listen but don't be too judgmental. Remember a big part of college is learning life skills to get along in the world and learning to get along with a roommate is part of that parcel.
Expect a bit of homesickness. It is common for freshman to get those pangs of homesickness and it usually kicks in within the first two weeks. Beware: how parents respond to their teens' complaints can exacerbate or reduce those feelings. Don't be so quick to go making that surprise visit and packing him up to come home.
Research finds that too many phone calls actually increases homesickness. Email correspondence is a better response until your teen can get his bearings. Look for a slow ebbing of homesickness, which usually subsides once kids get involved in the school scene.
Don't go dashing home to change your teen's room. The student's room is 'home base' so try not to change it very much during his or her first semester away. Freshmen in particular can go through some very difficult times and often fear that admissions has made a mistake—fearing they do not really belong at college. Give them a 'safe haven.' (And do know research shows that the highest rates of drop-outs happens in that freshman college year).
Watch the cash flow.
About 3 weeks is usually when there's suddenly a cash flow problem and the request for loans kicks in. Stick to the financial agreement you set with your child and watch your credit card statements. Remember, money management is part of independent living.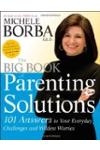 As a parent, it's an extreme privilage to care for a child, teach and guide them through and about life. It's hard to believe the time slipped by so quickly and now you find yourself in a new adventure and journey of your own. Take this opportunity and soul search to discover the next wonderful phase of your life. Your new found life is an opportunity to pick up where you left off with a career or maybe start a new one. Volunteer at a local hospital, shelter or other community outreach. Get involved with a foundation that's close to your heart and start a new hobby you've been wanting to try but haven't had the time. Whatever you choose , love it. The fun is just beginning!
Continue Learning about Parenting