Many parents are shocked to discover their kids are "missing" classes and marked absent even though you thought you sent your child to school on time. Don't overlook reviewing your child's attendance and tardies which are posted on the school's website. If there is a discrepancy:
Find out what's going on, why and find a simple solution.
If your child is chronically late waking up, get him an alarm clock.
Communicate with the teacher on a daily or weekly basis until the problem is resolved.
Don't overlook another cause: Could his tardiness have anything due to your own behavior like you can't find those car keys for the carpool or you're always scheduling his doctor's appointments during his crucial AP science class? Revamp your own behavior if needed.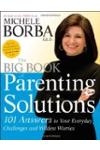 Continue Learning about Parenting