There are simple house rules that will result in a (temporary, at least) cease-fire with all the sibling bickering and fighting amongst your kids.
No yelling. Instate a 'vow of yellibacy' in your house and enforce it. When tempers flare and feelings are hurt, the volume decimal tends to rise, causing arguments to quickly escalate and get out of hand. Just remember: the 'no yelling' rule isn't only for the kids, it goes for you too. Parents have to set the example for staying calm and collected when they are upset or angry as well. This should be rule number one.
No taking without asking. Property ownership can be a BIG deal to little ones, and the time honored "Mooom, she's touching my stuff!" complaint can be frequent in multi-child households. This can be a particularly touchy issue for tweens and teens- especially if there is a younger sibling in the house. Older siblings can get pretty upset when their iPods and laptops are confiscated by tiny sticky (literally!) fingers. Insist that permission of the owner must be granted before borrowing, using, or taking any property.
No involvement without evidence. If you are the parent of siblings, you've probably also spent a good deal of time playing referee. Kids are quick to run to a parent's aid to help settle their disagreements and if you weren't a witness to the incident itself, then it can be hard to know exactly what to do. I say you should get involved in the conflict only if you actually saw or heard it occur. This will help to keep you neutral and will encourage your kids to adopt strategies to help them work things out for themselves. If your kids seek your help, but you don't have any evidence, then step away. Instead, suggest that they use Rock, Paper, Scissors to work out their problem. This prevents you from having to choose sides or take one kid's word over another's—and it will also teach them to work things out for themselves. After all, you won't always be there to help them resolve their problems, so it's better that they acquire the skills at home so they are ready when the time comes.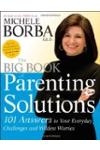 Continue Learning about Parenting