Your best source for a dependable and qualified sitter is other parents. Once you've compiled a list of possible candidates, you'll need to interview them, check their references, and narrow down your choices.
Questions to Ask Prospective Babysitters:
Skills: What kind of experience do you have with caring for children, and what ages of children have you watched? Can I contact other families for whom you've provided child care?
Safety: Are you certified in infant and child CPR? Do you know the universal choking sign?
Ride: Do you have your own transportation?
Rate: How much do you charge per hour? Per child?
Asking how she would respond in different situations also is a good way to gauge a prospective sitter's skills and experience.
From Good Kids, Bad Habits: The RealAge Guide to Raising Healthy Children by Jennifer Trachtenberg.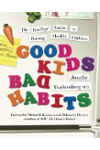 Continue Learning about Parenting