Here are a few questions to ask yourself and the staff to help you choose quality day care:

Is the staff knowledgeable about child development? Ask the staff what their philosophy about early childhood education is (don't worry if you don't know their answer – make sure they have one). Ask how the staff is trained in child development and how frequently? How many of the staff are credentialed in early childhood education? How do they stay current on the latest child development research? What is the educational background and credentials of the supervisor?

What is the daily schedule? There should be a consistent daily structure where children know what is expected. Is there a balance between physical activities and quieter ones? Watch the children. Are they doing the kinds of activities your child would enjoy doing? There must be rich language experiences and activities that stimulate cognitive growth to reap those gains. Make sure children are actively engaged in creative play, interacting with adults, and are not just sitting and doing paper and pencil tasks. Make sure the television is not used as a baby sitter! Then visualize your child in this setting: Is this a good match for your child's needs, temperament and abilities?

What is the ratio between staff and children? It's always best to have a smaller number of staff to children. You want to make sure your child is being closely watched. You also want to make sure there is positive interaction (face-to-face!!) between that caregiver and your child.

Is the staff "kid friendly?" Watch the interaction between the staff and children. Do they enjoy kids? Are they patient and kid-oriented? Are they respectful towards them? And (most importantly) do the children appear to enjoy the staff? The "kid friendly" rule has always been the one I was the pickiest about when choosing a school for my own children. A "High Quality Caregiver" is warm, supportive and provides quality cognitive stimulation. Watch for those traits!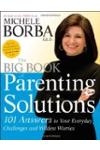 Continue Learning about Parenting