Here is a behavior makeover to nurture children's empathy.

Our children are hard-wired to feel for others but unless we find ways to nurture their empathy, it will lie dormant. So look for daily moments that can do so. Here are a few:

1. Pointing out people's facial expressions helps kids tune into people's feelings. "Did you notice Sally's sad face? Maybe you should ask her if she's okay."
2. Whenever there's an opportunity ask one great question: How would you feel? Ask your child to think how the other person would feel if the roles were reversed. What does your friend need to feel better? So what will you do? Role playing also helps kids imagine the feelings of others.

You can find more behavior makeover tips in the book, No More Misbehavin' Whatever you try remember to consistently use the method until you do get the change you want.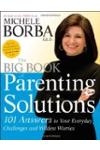 Continue Learning about Parenting