Unschooling is "ideal in philosophy and paper," but often more difficult to pull off in reality. Though I have seen the philosophy achieve brilliant outcomes, it does not work for every child or every family. I caution parents to think very carefully before making the unschooling decision.

This will be a radical and significant decision for both your family and your child. That's why it is important to have clear vision and be both nearsighted and farsighted in making a decision.

Nearsighted: Will unschooling work for my child, our relationship and our family in the here and now? Is this the best option for my child's education as well as social, mental and emotional development at the present time? How will I address my child's social development with his same-aged peers? Will this really work for my family?

Farsighted: Will unschooling help or hinder my child's future? What happens to the child when unschooling comes to an end? For instance, will unschooling help (or hurt) my child's abilities to assimilate into college or into the workplace? Will my child eventually fit into the workplace and possess critical 21st-century skills to succeed (such as teamwork, learning to adapt, respect for everything and flexibility)?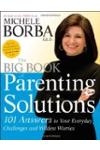 Continue Learning about Parenting