Unschooling is a small but growing fringe of the homeschooling movement. It is based on the educational philosophy that kids -- not parents or teachers -- should choose what to study. Unschooling puts the child in charge of their learning and does not use a set curriculum or educational standards to achieve learning results.

The unschooling approach is child-driven learning and deeply rooted in the belief that kids are naturally driven to learn and will do so fiercely if left to their own devices and allowed to pursue their natural curiosities and interests.

The "unschooling belief" was developed by John Holt in the 1970s and refers to allowing children to learn through life experiences both in and out of the home and pursue subjects they find interesting. The parent role in unschooling is as an educational facilitator, not teacher.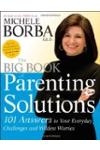 Continue Learning about Parenting