Here is simple behavior makeover to help your child open up and talk more:
Go to a place your kid enjoys-
his zone- the batting cage - the mall. Your child will be more relaxed because he's in his territory and is more likely to open up. Some kids (especially boys) talk more when they are doing something. So find active things your child likes to do (kicking the soccer ball, building Legos, shooting baskets), and talk then. Tailor the topic around your child's interests: her CD collection, his baseball cards. He'll be more likely to discuss what's going on in his life. Ask questions that require more than a one-word answer: "What would you have done differently in the game?"
Whatever you try remember to consistently use the method until you do get the change you want.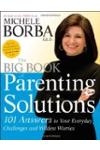 Continue Learning about Parenting