• Once you tune up your communication skills, your next step is to tweak your conversation topics. If communication with your child has shut down a bit, then start with topics that interest and excite him as conversation openers. You can always get to the tougher topics later. For now try safer subjects and tips to get your kid to open up.

• Use their world. Use your child's interests for topics such as TV shows, sports, musical lyrics, books, or fashions. Peruse the sports page so you can bring up his baseball idol's batting average. Show interest in his world and talk about it!

• Use their expertise. Ask your kid to help you with a problem you're facing that only he has the answers: "How do you download music to my Ipod?" Or ask your kid to teach you how to text.

• Teens say that is the way they prefer. Go to your kid's space.
Find the place your child feels most comfortable-the mall, batting cage,or tree fort-and use that place to connect and talk.

• Talk while they're doing. Some kids-especially boys-are more receptive to talking while doing an activity. So try talking while an activity something your kid enjoys such as shooting baskets, baking cookies or building Legoes.

• Use their time zone. Figure out what part of the day your kid is more receptive to talking-and then to try to make yourself available then. The two worst times to talk are first thing in the morning when they are sleep-deprived and irritable, and when they first come home after school when they are usually overwhelmed or exhausted. With one of my sons I discovered the best time was around five o'clock in front of the refrigerator and that is where I'd place myself.

• Do not give up! Keep trying out new responses and even discussion topics to see what works to restore your relationship and open up at dialogue. If you need to write notes to your child for a while instead of talking to preserve your relationship, then do so. One mom said there was a period when she and her daughter could only communicate via journal, but it was their way of keeping in touch and that is what saved their relationship. It will take time and effort to reap the change you seek, so hang in there! Respectful, open communication with our children is one crucial elements of effective parenting.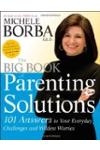 Emotional safety is key to having a child feel comfortable to open up and share themselves emotionally.

It is up to parents to provide this environment for your child. Role-modeling is the start, by always sharing how you feel in a respectful and safe manner to your family.
Also, provide a time/place that your family can share and feel safe from an emotional standpoint. Many families use meal times as this place to share and connect safely. Others do family activities such as hikes. No matter how your family does this, it is the core of a solid and emotionally connected family.
Continue Learning about Parenting