Here are tips from my book, The Big Book of Parenting Solutions: 101 Answers to Your Everyday Challenges and Wildest Worries that will boost your children's caring hearts and curb their selfish behavior before it's too late.
Be the change you want to see. You know what makes kind and considerate kids? Kind and considerate parents! The simplest and most powerful way kids learn behaviors like kindness and consideration is by seeing them in action. Make sure you are the model you want your child to copy. Be aware that kids are watching you—whether you realize it or not—and they will mimic your own behaviors as they interact with others in their world.
Make caring mandatory. Your children are desperate for your approval, and they want to please you by meeting your expectations of them. Kids tend to only work as hard as they have to in order to meet the standards that are set for them, so it's important to set the bar high from the get-go. If you want your child to care, don't just hope that he or she will, expect it. And once he begins to display the caring behaviors that you expect of him, reinforce it through praise and encouragement. Once he knows you're noticing, and are pleased, he'll be more likely to keep up the good work.
Pause before you praise. It's natural to be proud of your kids and even more natural to want to shower them with accolades and affection. However, constantly praising and rewarding your child can make him think life revolves around him and can actually increase self-centeredness. It's okay to praise him, just be sure it's when he has truly earned and deserved it.
Perfect their patience. One of the warning signs for selfish behavior is a child who is impatient. Not only does he want his way, he wants it now—and he doesn't consider whether or not anyone else is being inconvenienced as a result. Nip this behavior before it goes too far by stretching your child's waiting quotient: if he asks to go to the park, it's okay to say yes, just don't jump in the car right away. Teaching your child to be patient will also teach him how not to put his own needs in front of those of other people.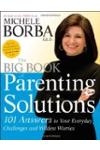 Continue Learning about Parenting