There are currently 20 million single-kid families in the US. The percentage of American women having only one child has more than doubled in 20 years to almost one quarter. (Time). The single-kid family is the fastest-growing family trend in the U.S. and most of Western Europe and for a number of reasons including these top three:
Recession and economic crunch: The recession has altered women's child-bearing desires and for good reason. The average child in the U.S. costs parents about $286,050– before college.
Single motherhood increasing. A record 4 in 10 (41%) births were to unmarried women in 2008 which is up 28% in 1990.
Delaying motherhood (marrying later, education, career). The percentage of women giving birth for first time at age 35 or older has increased eight-fold since 1970.
As with every birth order, there are unique pluses and minuses. Here are the top benefits of raising an only according to the research:
Finances and resources:
We can give our onlies more financial advantages because we don't have to share our bank accounts amongst other siblings. The benefits of extra financial resources for tutoring and experiences, and that one-on-one time seems to make a big difference in how only kids turn out.
Greater parental attention and energy:
Only children do have a huge advantage in the self-esteem and confidence department because they have all their parents' attention and energy and don't have to divvy up their parent's love to sibs.
Higher academic attainment:
Singletons have an edge when it comes to achievement, standardized tests, SATs and intelligence. A 20-year study found only kids have higher education levels, higher test scores, better vocabularies, and higher levels of achievement. The chief reason: we give onlies our undivided attention and talk more one on one so their vocabularies increase –which is an IQ booster.
Closer parent-relationship.
No guarantees but for the most part only kids grow up to be happy with closer parent-relationship. (Interestingly enough, anxiety about being the sole caretaker for aging parents once parents' die is also a top only kid concern.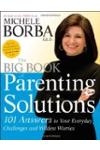 Continue Learning about Parenting