Let's face it, it's tough today to strengthen children's moral standards and beliefs. Kids have always had to deal with peer pressure and temptations. The only difference is that in today's world those pressures are coming to our kids faster and sooner. It's hard to deny that the world is racier and raunchier. And if that isn't enough, data shows peer pressure became even fiercer. So what can you do to help your kids counter those negative influences and stand up for what they know is right?
The answer is to nurture a solid moral core that will guide them to stand up for their beliefs and act right without us. Here are secrets that you can use to help your kids stand up for their beliefs.
Walk Your Talk, Mom. One great question to yourself ask each day is: "If I were the only example my child had to learn moral habits, what did she learn today from watching me?" The answer can be quite revealing. By watching your choices and hearing your casual comments, kids learn our moral standards. Make sure the moral behaviors your kids are picking up on are ones that you want your kids to copy.
Ask Questions to Stretch Moral Growth. Questioning is an important parenting tool for strengthening kids' moral beliefs. The right kind of questions can help them ask themselves: "Is this the right thing to do?" Here are a few questions that stretch kids' moral thinking: "How would you feel if someone treated you that way?" "If you don't follow through on your word, what would happen? "If everybody acted that way (cheated, shoplifted) what would happen?
Reinforce Assertiveness. If you want to raise a child who can stand up for his beliefs, then reinforce assertiveness, not compliance. Encourage him to share his opinions and stand up for what is right. And do so from early age so he can weather the storm of negative peer influence. Parents who raise morally courageous kids expect their kids to act morally – even demand that they do. The truth is that it takes real moral strength to go against peer pressure and to stick up for your beliefs. So teach your child assertive skills so he can take the right kind of stand whenever he's confronted with a moral dilemma.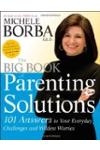 Continue Learning about Parenting