You can use the following steps to guide you in stopping your child's whining.
Establish a Zero Tolerance for Whining
Rest assured, all kids whine occasionally, but the surest way to turn this grating attention-getter into a full-fledged habit is to give in, and let your little nagger "win." Take heed: once you back down and surrender, kids usually continue using the technique as a way to get what they want. Worse yet, if not stopped, whining often escalates to back talk, arguing, and tantrums. So the bottom line is: don't let your kid think it works.
The best way to stop the behavior is to flat-out refuse to listen to nagging requests unless it's spoken with a polite tone. At the first whimper of a whine firmly say: "Stop! I don't listen to whining voices. Tell me what you want with a nice tone." Then walk away or turn around and ignore your kid. Turn back when the whining stops (even for a few seconds) and say: "I do listen to a nice voice. Can I help you now?" The trick is to not to look irritated or to react and to reinforce the "nice tone."
Lay Down Your Rules
Announce from now on, he should expect an automatic "no" any time he whines. Then just flatly refuse to listen to even the first note of a whine uttered from your kid's lips. Usually whining stops when kids realize it's getting them nowhere, so your child has to realize that your rule is nonnegotiable. Pass on your plan to other caregivers so they are on board with you.
Set a Consequence If Whining Continues
You may be wondering: "What happens if my kid still whines?" The answer is simple: you must set an immediate consequence so your kid knows you won't tolerate it. And it's the same for back talk, hitting, spitting, or arguing. Don't make the mistake of thinking you can wait until you're home to correct your kid's misbehavior. Wherever the whining occurs, is where the consequence must be administered. That may mean the huge inconvenience of changing plans when your kid starts up his whining routine during a shopping outing. But if you really want to end the behavior, you'll calmly say on the spot: "That's whining, and you know the rule. We're leaving now."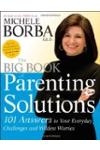 Continue Learning about Parenting