Any child can die from playing the choking game. Watch this video as Dr. Oz discusses the warning signs that children are playing the choking game with the parents of a teen who died.



The following are some signs that your child is playing the Choking Game:
Bloodshot eyes
Changes in attitude (overly aggressive)
Disorientation or grogginess after being alone
Frequent -- often severe -- headaches
Inexplicable bruising or red marks around the neck
Keeping ropes or plastic bags left around, or neckties tied in strange knots or found in unusual places and may start practicing knot tying using such objects
Curiosity about asphyxiation. The child may ask questions such as: "How would it feel?" Or "What happens if someone...."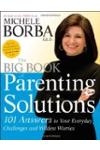 Continue Learning about Parenting