There's a bad attitude spreading among kids these days and it's got a name: arrogance. No child is born arrogant, yet more kids are bragging about their accomplishments and comparing their possessions and achievements to others'.

This disturbing trend, which I attribute in large part to our competitive, materialistic and "praise-aholic" culture, is not only unbecoming, it also doesn't lead to lasting friendships.

The good news is that kids can learn to curb their arrogance, and it's up to the caring adults in their lives to show them how.

Don't get me wrong: I'm not belittling any child's talents or skills. This issue isn't about what a kid can do or how he looks. It's about his preoccupation with being center stage, making sure everyone knows just how great he is. And researchers report that this childhood need, if left unchecked, will remain a pattern in adulthood as well.

A child's sense of self-worth should not be contingent upon earning approval and accolades from others. The best self-esteem is internalized, with the child gaining a sense of pride and inner confidence in accomplishing something for the simple joy of doing it on his own.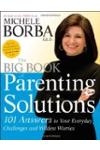 Continue Learning about Parenting