Let's face it, middle kids get a bad rap and it's not always easy to raise them to their best advantage. The renowned psychologist, Alfred Adler, was one of the first of scores of researchers to study the effects of birth order on siblings. He found middle kids are generally more creative and flexible because they are trying to be different from their elder and younger sibling. They are also often more relaxed, independent, diplomatic, resourceful, as well as more balanced and generous than their other siblings. And they can make great negotiators and have great people skills if we let them forge their own way.
Here are research-based tips to help you raise your middle kids to their best advantage:
Watch out for favoritism. Though we may think we treat our kids equally, research shows otherwise. In fact, 65 percent of moms and 70 percent of dads exhibited a preference for their older child. So here's your test: "Do your eyes light up with the same intensity for each of your kids?" Beware: Middle kids do pick up on which sibling is your favorite. So tune into your interactions and how they might be perceived. Try hard not to express or leak out or even give a clue as to which of your offspring you favor even the tiniest bit more. Best yet; find a way to say what is special, loveable about each child, "You're my diplomat." Or "You'll always be my little cuddler."
Don't let him be taken advantage of. Middle kids are often the diplomat in the family and smoother things over because they hate conflicts. They also give in to their siblings just to keep the peace. Watch out that your middle child isn't taken advantage of for his or her diplomacy. It causes resentment as well as just not being fair.
Allow individuality. Research also tends to show that middle kids tend to be creative and individualistic. While the oldest child is generally more ambitious (and some of that is due to the one-on-one attention and early parental push) and strives to keep or regain his parents' attention through conformity the middle kid often has to carve out his own and distinct identity. So tap into your middle kid's unique strengths and provide opportunities to develop his talents. He shouldn't have to follow the path of his older sibling.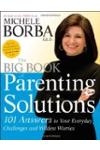 Continue Learning about Parenting