Here are simple behavior makeover tips to help you know when you should worry about your child and get help:

1. First, look for a pattern in your child's behavior. Every child is going to feel sad or be angry. But if you see a sudden change in your child's normal behavior that lasts longer than two weeks that's become intense. Anger, defiance, crying, a change in friends, sleeping, eating, or dress habits, trouble in school.
2. She's drawing pictures or writing poems about death, asking questions about funerals, giving away personal belongs, constantly listening to sad songs or lyrics about dying.
3. Your instinct says something is wrong. This is the one sign parents don't rely on nearly enough.

Don't wait. Pick up the phone and get help.

Whatever you try remember to consistently use the method until you do get the change you want.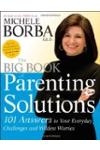 In order to decide when to seek professional help for behavior, just ask your pediatrician. Most behavior problems can be helped at a regular visit with basic suggestions, however some issues need more time and therapy.
Most importantly, if your child talks about harming themself or someone else, call your pediatrician immediately or go to the nearest emergency room.
Continue Learning about Parenting