Not only do middle kids pick up on which sibling is the parental favorite, but researchers after watching videos of parent interaction confirm that sixty-five percent of mothers and 70 percent of dads exhibited a preference for one child–in most cases, the older one. The middle kid pays the price. So, though we may think we treat our kids equally, research shows otherwise. Be honest. Do your eyes light up with the same intensity for each of your children? That's your test.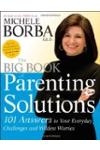 The most important experience your middle child needs is your consistent, constant and unconditional love, support, and attention given to him.
Reward and compliment him when he does something good, and provide him with ways to get motivated through this.
Bring him out on special "dates" with you. For example, set aside a time to go and do something together one on one. Even if it's just going out to eat a quick lunch or dessert or something, the time together will count.
Continue Learning about Parenting