Here are some general principles to keep in mind about specific medications:
Avoid decogestants because they contain ingredients that can make your child agitated, irritable, or unable to sleep. Try saline drops instead.
Never give your child aspirin - not even baby aspirin. Aspirin plus a viral infection can cause Reye syndrome, a combination of liver and brain dysfunction that can lead to death.
Don't give acetaminophen unless you're sure of the dose, and if you are needing it for five days consistently, it's worth checking in with your doc to see if your child needs to be seen. Persistent fever can occur with illnesses such as influenza, but if that has not been formally diagnosed, consult with the pediatrician to make sure other processes are not going on, such as Kawasaki syndrome, which causes five-plus days of fever, cherry red lips, peeling fingers, toes, and bottoms, often with a more generalized rash, and requires medical treatment as promptly as it is diagnosed.
Avoid giving combined cough and cold medicines, because they're often made up of a combo of drugs, which can be a lot for small bodies to take. And they tend to treat the parents' symptoms (Mommy and Daddy are tired and need sleep), not the kid's.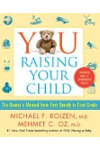 Continue Learning about Parenting