Here's a quick review of how you can make a trip to the local store less chaotic:

1. Establish clear expectations.
2. Assign the children "shopping spots." (inside the cart or holding onto it)
3. Manage their freedom tightly at first.
4. Allow the children more freedom as long as they do as you tell them.
5. Compliment them when they do as expected.
6. Call "20 feet!" if they have been given freedom but roamed too far.
7. Have them start at the 5 feet mark again if they cannot do as expected.

Remember, it takes practice. Try this technique out at home a few times before you use it in public.
Have a plan--make a shopping list, include your children in the shopping process, use the shopping trip as a teaching moment to read labels and promote healthy food choices. Make it fun, allow them to choose one new or interesting fruit or vegetable to try at home. Encourage your children to use their math skills to compare prices of similar products. Most importantly, make sure that the shopping trip is not when they are hungry and is quick.
Bringing your child grocery shopping can be an enjoyable experience for both of you, and a further education in food and nutrition for your child. Here are some simple "store rules" you may want to follow:
If possible, bring your child shopping when she is neither tired nor hungry. Give her a healthy snack just before starting. That way, she'll be more interested in the process and less interested in wanting you to buy everything she sees.
Stores are designed to entice your child to beg you for food; don't be surprised if she does. Conflicts are less likely if she sees you shopping from a list, rather than appearing to make arbitrary choices. You may want to avoid the cereal aisle, at least, while you are shopping with her.
When she asks for something, you can add it to the list, telling her that at the end she could pick out one thing from among the things she's added. Or she could pick one fruit, one vegetable, and one treat for the family.
If there are things you won't buy, try to tie it to a reason or policy so it doesn't seem arbitrary.
Never give in to tantrums in stores. It's better to stop shopping and carry her out. If you do give in, tantrums are more likely on future shopping trips.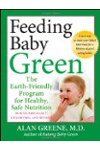 Continue Learning about Parenting