School rankings are often based on the standardized test scores of the student body. While this is one good way to compare schools, I don't believe you should select a school solely by these scores. Some other factors to consider are:
What is the total enrollment of the school? What is the teacher to student ratio? Will my child get the special attention he or she needs?
What is the tuition? Are there scholarships available?
Does the school have the resources to serve my child's specific academic needs, such as enrichment or special education programs, resources rooms, or after-school tutoring?
Does the school implement arts programs? Drawing? Music? Drama?
Does the school have a physical education program?
How healthy and well-balanced is the school lunch program?
Does the school have an active parent and teacher organization?
Are there other enrollment requirements, such as an interview process?
Does the school provide transportation? Is the location convenient?
How safe and secure is the school?
From Good Kids, Bad Habits: The RealAge Guide to Raising Healthy Children by Jennifer Trachtenberg.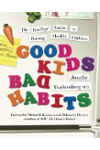 First and foremost, visit the school and see if you can imagine your child fitting right in. Look around. What's on the walls? If it's "No This" and "Don't Do That," it may be a stifling place for your child's brain. If you see evidence of creativity at play, it may be a great place for your child's brain. Are there just girl toys or boy toys? Is there a focus on right-brain activities (puzzles, spatial toys) as well as on left-brain activities (words, books, writing)? Do the teachers look grumpy? What about the other parents at drop-off and pickup? Do you see families that appeal to you, with children who might appeal to your child? We're talking future playdates and playmates here.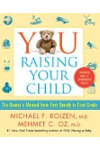 Continue Learning about Parenting