Picking your kid's first set of wheels isn't as nerve-wracking as handing over the keys in 16 or 17 years for the real set, but there are still certain things to consider:
Consider your lifestyle. If you live in the country or suburbs, get a newborn car seat with a stroller attachment (fewer worries about waking them when you move from car to stroller). If you live in the city or do a lot of errands by foot, a carriage that can be positioned to lie flat with a large basket underneath might be your best bet.
Jogging strollers and umbrella strollers are a no-no for newborns, because they don't offer any back support.
Above all, you're going to make a decision based on personal preference, so you should make sure to give it a good once-over and weigh a number of factors, like how heavy it is, how the restraint straps fit, whether it has a removable seat that you can clean, the handle height (and whether it's adjustable), as well as whether or not you'll be having more than one child in a stroller at any given time.
If you're going to choose an on-the-body carrier as a way to get around, the baby needs to be seven days and seven pounds before you use it.
There is some research that suggests that rear-facing strollers are better for a baby's brain development than forward-facing ones. That's not surprising. The rear-facing ones allow better interaction between caregiver and child, while forward-facing ones expose kids to more white noise (like traffic and wind) and make it more difficult for them to hear the sweet nothings you or your caregiver is whispering to them.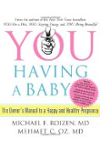 Continue Learning about Parenting