Here is a behavior makeover to wean kids from that deadly "What do I get?" epidemic.

1. Change the pronouns from "I" to "you" in your praise. Instead of: "I'm really proud of how hard you worked." Try: "You must be really proud of how hard you worked." The simple word switch takes the emphasis off of your approval and puts it on your child acknowledging herself.
2. Find out what pleased your child about the job she did. "How did you learn to balance yourself without the training wheels? Put the success back inside your child's corner.
3. The next time your kid does something noteworthy, keep your wallet closed. Instead, simply say: "You did it!" Your child needs know you expect her to do her best without a reward.

You can find more behavior makeover tips in the book, No More Misbehavin' Whatever you try remember to consistently use the method until you do get the change you want.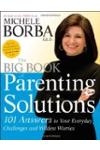 Continue Learning about Parenting