Sexual offenders often try to make kids promise to keep the abuse a secret. Stress to your child, "If any adult asks you to keep an uncomfortable secret, tell me." You might say: "It's okay to not keep a secret even if you promised an adult. If the secret makes you feel bad inside, then it's a wrong kind of secret and you should tell a trusting adult."

Sexual predators often groom a child by promising gifts, treats and outings. Emphasize to your child: "Adults should not give children gifts, ask for favors or promise special outings without telling the child's parent. Tell me if that ever happens." Also children need to be warned that they may be told -- or threatened -- not to tell.

No More Secrets by Caren Adams and Jennifer Fay teaches children to refuse and report a request if it: "feels funny; seems like it would separate him/her from other children; goes against family rules; involves a secret; or seems like an unearned special favor."

Stress that "if anyone ever tries to touch your private areas, wants to look at them or tries to show you their own private parts, tell me or a trusted adult." Also stress: "If ever you don't feel safe with someone or your gut feeling tells you that something is not right, get help!"

Brainstorm with your child which adults he could turn to for help. "Which adult would you tell?" "What if that person didn't help?" Mention that there are child abuse help lines with staff specifically trained to help kids. "Let's find the hotline for our area. If you or a friend ever need it you'll know who to call."

Stress that you are always available to talk about anything and love him no matter what!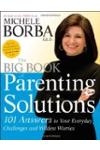 Continue Learning about Parenting