Be gentle with your child, but don't try to shelter him from the facts. Clearly explain what has happened, and let your child know that it's okay to feel sad. I believe it's all right for a young child to attend a funeral if he or she wants to, but I don't recommend that you force a child to mourn publicly if he or she is uncomfortable with it. Of course, no one knows your child like you do, so you're the best judge of whether or not attending a funeral will help your child through the grieving process.
If your child has difficulty expressing his feelings, you can discover how he is coping by how he plays or the stories he tells. Also, children are especially good at using artwork to communicate their emotions, so keep some paper and markers handy during the difficult times -- they might provide a good means of expressing his feelings.
From Good Kids, Bad Habits: The RealAge Guide to Raising Healthy Children by Jennifer Trachtenberg.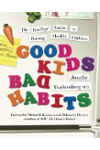 Though every family has its own cultural and religious views, it is important to communicate honestly with a grieving child about what death means, what happened to the person who died and why the person who died is not coming back. These conversations can be started by asking the child questions in order to establish what he or she knows, and then correcting any misinformation the child might have. Be prepared for ongoing conversations about what happened to the person who died and what death means; for many children, going over these topics many times can be helpful.

Children may also have concerns related to the death that they want to discuss. After a death, many children wonder about their own deaths, the deaths of their parents or caregivers, and the deaths of their friends. Listen to the child's anxieties, and address them as honestly and seriously as you can.
Continue Learning about Parenting