Multiple kids may double your pleasure but it also doubles the stress. Some research suggests that the added stress of multitasking can put a strain on not only you but also your marriage. Take care of yourself. For instance:
Join a Mothers of Multiples group, such as National Organization of Mother of Twins Clubs or Multiple Birds Canada.
Spend time -- just a bit -- away from your kids. Take a short walk, hire a baby-sitter so you can go to a movie, join an exercise club, or just ride bikes together. The activity doesn't have to cost a dime.
Find "you" time. Find what helps you stay balanced and relaxed and ink that into your daily routine. Setting aside just ten minutes a day may be all it takes but those minutes will help you take on the challenge of parenting multiples.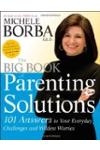 Continue Learning about Parenting