If you suspect your child is being bullied, ask questions like "What do you do at recess?" or "Who do you sit with at lunch?" (Actually, you should be asking these questions anyway. That way, you'll be more apt to notice if something is up.) Quietly talk to your child's teacher and ask if your kid is the butt of mean jokes or tricks. You can help your child deal with cruel children by talking to him about it and, depending on your child's age and the severity of the situation, brainstorming solutions.
First, encourage your child to tell an adult if he's being bullied. Whether it's you, a teacher, a coach, or even a neighbor, an adult can help. If he's too afraid to tell an adult, encourage him to tell a trusted friend, brother, or sister who can offer help and support and who can approach an adult about the issue. Then give your child some tips to avoid these situations. For instance, staying in a group, joining clubs, or participating in activities where he can make friends are some ways to avoid bullies. Also, tell your child that if he feels safe, it is okay to stand up for himself by saying "Stop it!" and walking away.
From The Smart Parent's Guide: Getting Your Kids Through Checkups, Illnesses, and Accidents by Jennifer Trachtenberg.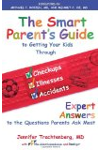 You need all the facts so you can help your kid create a plan to stop it.
"What happened?"
"Who did this?"
"Where were you?"
"Who was there?"
"Were you alone?"
"Did anyone else see this?" "Did anyone try to help?" "Did an adult see this?"
"Has it happened before?" "How often?"
"How does it start?"
"What did you do?" "Do you think he'll do it again?"
Your goal is to gather as much information as possible so you can develop a safety plan for your child.
Bullying almost always happens at the same place and the same time. The incident usually also involves the same children. Bullying also generally happens in places that are not adult supervised.
Those are important clues as you gather information.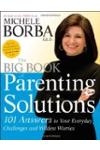 Continue Learning about Parenting