Get into your child's digital world: Be where your kids are! Connecting with your kids via their favored technology (such as IM-ing, texting or cell) allows you to stay in their world while nurturing your relationship. Kids are always more open to our involvement when we enter their world instead of insisting that they join ours. So… Play the video game with your child. Ask your child to teach you to text. Skype as a family with the grandparents. Watch a favorite TV show together. But don't forget to also turn and chat about what you're doing while you're plugged!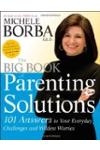 With more and more kids owning devices such as Smartphones, Tablets, Laptops, and Ipod Touches (and the list goes on), it's increasingly important for parents to keep an eye on what their children are doing in the virtual world. Just as we teach our children how to be safe in the real world, we also need to teach them to be safe online. Digital Citizenship is become more and more important with this generation. So, it's up to us, as parents to help equip our children with all of the necessary skills to protect themselves online, just as we do offline.
Here are some ways to help teach your child to be digitally safe and keep you connected to what they are doing:
Start early. Have discussions about online rules and behaviors early, so that you're child knows proper behavior and etiquette. Just as you've probably taught your child not to talk to strangers in public, the same thing holds true online.
Set clear rules and expectations for phone and internet use. A contract is a great way to make sure everyone is on the same page.
Discuss how to treat others online. For example, tell your child not to say or do anything that they wouldn't want done to them.
Monitor what your child is doing online, know who their friends are and what sites they frequently visit.
Become a "friend" to your child on Social Networking Sites so you can be "in the know".
Know the username and password to all of your child's accounts.
Make sure that your child knows not to post any personal information online.
Keep a close eye on the sites that your child frequently visits.
Use parent controls, if needed, to restrict usage of the phone.
Use parent controls, if needed, to restrict or block inappropriate sites from your computer.
Periodically do a search for your child's name and even their close friends to see what pops up.
Most importantly, keep an open line of communication with your child. Provide and encouraging and supportive dialog that enables your child to discuss what's going on in his or her life both off and online.
Continue Learning about Parenting