In this video, Michelle Duggar, mother of 17, discusses setting boundaries for children.


It's possible to be an authoritative parent without being an authoritarian one. In other words, parents who are affectionate, involved, and encouraging while setting and enforcing rules tend to have children with higher self-worth than children with super strict, controlling parents. Never make idle threats; you want to be able to stand behind your words and follow through on what you require of your children. A statement such as, "If you do that, you will never watch TV again!" blows your credibility and alienates the child, without motivating the desired behavior.
From Good Kids, Bad Habits: The RealAge Guide to Raising Healthy Children by Jennifer Trachtenberg.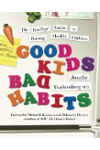 From the perspective of many kids, parents have a four-word vocabulary: "No!" and "Don't you dare!" And while there's nothing wrong with establishing limits for your child and teaching her that there are boundaries and safety issues, you do need to be thoughtful about how you dole out your allotment of no's. Parenting doesn't have to be all about crisis management. Instead find calm(ish) opportunities where you can talk to your child and explain why it's indeed unsafe to choose the top of the fridge as a hiding place. On an even deeper level, you need to watch your child with a level of anticipation (experts call it anticipatory guidance), where you learn to see potential problems before they happen and steer your child to something else -- kind of like keeping a soccer ball in play. This can mean diverting your child from the monkey bars if he's not ready and toward another piece of equipment, or allowing the game of "close the cupboard" to proceed with pinch-free fingers because you already put the safety latch on that door. It's not that "no" doesn't have a place; it's just that "yes" gives your child more opportunities to explore and learn about the world. Redirection and distraction are important skills a parent must learn early on.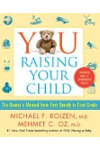 Continue Learning about Parenting