Establishing, implementing, and reinforcing limits is one of the most crucial aspects of parenting. You must know what the limit for a specific behavior is and be prepared to teach your children how to observe the limit. While limits shift over time based on the developmental and behavioral needs of your children, at any given moment you must be able to set appropriate limits and then be consistent in implementing and reinforcing the limits. There are four guidelines for establishing, implementing and reinforcing a limit. You must:

1. know that your child possesses the skill to observe the limit
2. clearly communicate the limit
3. be consistent in setting the limit
4. be consistent in responding to limit violations when they occur

Before you approach your child to make any change, you need to do your homework to understand your child's fast-forward world. So… View a few TV programs that your child's peers watch. Catch the latest Reality TV show, flip on MTV and notice those grinding dance numbers and provocative outfits. Listen to the latest pop lyrics and the words and content. Flip through CosmoGirl, Teen Vogue, OK, US, or Teen People. Peruse the mall a little closer to check out the latest tween fashions. Doing so will help you recognize the pressures today's kids are under and help you can decide what limits you want to set for your child. It's unrealistic to say no to everything, so where will you draw the line? Be clear so you can clarify your reasons to your child. Doing so will give you a reality check that our kids are being exposed to inappropriate content far too soon and it will affect their childhoods.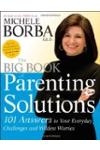 Continue Learning about Parenting