Nothing is more affirming to children than succeeding at goals they've worked hard to achieve. It's the tangible proof your child interprets as, "I really did it!" and a great way to nurture your child's self-confidence. As goals are achieved, celebrate them as a family. You might:
Capture the image: Photograph your child achieving her goal and framing it.
Victory log: Provide your child with a small notebook or journal (A Victory Log!) for your child to log each goal achievement.
Success dinner: Have a Victory Dinner where you cook your child's favorite dinner.
Balloon pop: Take a dollar bill or a picture of an inexpensive prize and help your child tightly roll and insert it inside a large party balloon. Blow up the balloon and knot the end. On the outside of the balloon use a black laundry pen to write or draw a goal your child wants to achieve. Tie a string to the end and hang the balloon in a special place. Tell the child that the moment he achieves the goal, you will pop the balloon together. The prize inside will be his reward for his hard work. In the meantime, the blown balloon serves as a reminder to work hard at the goal.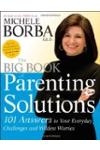 Continue Learning about Parenting