Researchers say there are a few indicators that could indicate narcissism in youth who are social networking.
Keep in mind, it's not one sign but a combination of behaviors your should watch for in your teen. You should see these same narcissistic behaviors both off screen as well as on.
Your first step is to make sure you have an account on the same social network as your teen and that you have befriended him or her so you can follow your teen's presence. You do not have to post on your teen's account (usually a huge turnoff), but you do have to be where your teen is online so you can monitor your teen's presence.
This isn't spying -- this is parental monitoring. You announce ahead to your teen that you will be monitoring. See the Internet as virtual extension of your child's playground. You monitor there, right? So monitor your teen online!
A great exercise to do with your teen is to view his or her online presence together. Ask: "What does this say about you to someone else who may not know you?" "Why did you choose that photo?" etc. Don't be judgmental but just inquisitive.
Here are signs of narcissism to watch for on and off line.
All about me: Tune into your teen's primary motive for using a social network. Is it primarily for connection to be with others or a place to self-promote? Young narcissists are all self-promoting and do not use Facebook or Myspace as an opportunity to commiserate with peers.
Read and listen to those pronouns: Is the teen using those "me, I and my" pronouns so every entry is about how "I'm doing" and rarely about "What are you up to?" Does she always refer to herself and her needs and delete the other population?
Self-promotion: Narcissists are more likely to choose glamorous, self-promoting pictures for their main profile photos, while those who are not so inclined are more likely to use simple snapshots. But also check your teen's offline presence. Look at those screensavers and ask yourself what they tell about your teen.
Competition: Researchers say a key sign is the teen who constantly (multiple times daily) checks into the network to count his FB friends and then announces that number. The studies found that the more teens checked in and the more they announced their FB friends, the higher the narcissism. But off-line is your kid doing the same (checking or comparing her abilities versus others)?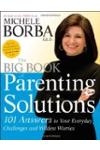 Continue Learning about Parenting