Here are few proven solutions to parenting those wonderful multiples.
Get Knowledgeable:
While the basics of good parenting work for any child, there are unique issues when raising multiples. So start by gaining a perspective on the special challenges you may face. The Scientific American's article: "Identical Twins' Genes Are Not Identical" is a fascinating read.
Encourage Individuality:
Multiples often look, act and even think alike, and in addition because they share similar interests, classrooms, scout troops, friends, and even birthdays, others often see them as a "package deal."
What's more because they share so many similarities, they are constantly compared to one another and fuel competition amongst them. And that's a huge disservice to their emotional growth. After all, these kids are also separate and unique and deserve to be treated as individuals. So:
Find the unique talent or strength in each sibling -- singing, karate, guitar, a jazz dancing group basketball, drawing, surfing, or whatever. Then provide individual opportunities to nurture her talent so she is recognized for her special abilities.
Encourage them to try at least one separate activity such as scouting, Boys and Girls Club, a swim team. Parents often sign multiples up for the same activities or sport team (I know, it's easier to carpool but...) which may force competing against each other.
Refrain from labeling! Watch out about calling one child more "gifted" or "our little student."
Make Things Fair, Not Equal: Don't try to parent so you try to make everything equal by treating each child the same. It's impossible! Instead, parent for fairness, which means treating each child justly by adjusting your standards and expectations based on each individual child's needs. For instance:
Discipline separately. Lay down the same rules, but discipline each child separately. Never punish them as a unit when only one is responsible.
Honor individual needs. Establish the same computer times, but if one needs more time for homework the other knows that school comes first. Set clear bathroom schedules, but if one sibling has an upcoming event the other switches their times. Buy toys for both your kids to share but make sure that each child has their own (and books and clothes) and that each item is clearly labeled.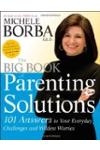 Continue Learning about Parenting