Thinking of having your child fly alone to visit someone or going off to camp this summer?
I know from personal experience that there are hundreds of kids who fly alone and really do land in the right city. The parenting solution for this dilemma involves these five quick tests to help assess whether your kid is really ready to fly alone in the friendly skies.
Airline Test: Are you clear about the airline policy about unaccompanied minors? Do you know exactly what they will or won't do for your child? Never make assumptions! (I'd still take a marking pen and boldly print my child's destination on that hanging ticket pouch).
Responsibility Test: Is your kid responsible enough to fly without you? Can he or she spend a night away without a problem? Can he carry his backpack, cell phone and spending money on a field trip, play-date, or sleepover without losing them? Does he listen and follow directions? Your child's age here isn't nearly as important as his maturity level. I've met seven year olds who are far more responsible than many fourteen year olds.
Independence Test. Can he entertain himself for a few hours? Can he stay seated for the duration of a flight? Is he capable of asking an adult for help or to use the restroom? Can he be left alone the length of the flight time? Is he assertive enough to speak up and say he getting on is on the wrong plane? Does he feel secure about taking this jaunt?
Phone Test. It so happens I'm writing this blog as I'm flying home so I used the four hours as an opportunity to get the flight attendants' perspective about unaccompanied minors. Their advice: Make sure your child has a cell phone with him, knows how to contact you or his designated pickup and use it in an emergency. Does your child have that skill down pat?
Gate Test. Can your child read his destination and gate number on an airline ticket? Can he also read the monitor that lists departures and arrivals and match those to his ticket?
Even if you say, "Yes" to all five tests, your child still should have flown in your company until he feels comfortable flying. When changing planes is required, the scale of each of these five tests goes up a notch.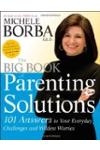 Continue Learning about Parenting