A certain type of parenting is key to the success of unschooling. I'm convinced that in the end, the success of unschooling usually depends more on the parents than on the kids. Here are a few parent reality checks to determine if unschooling will work for your child and family.
Financial check. Unschooling is an expense and will cut into some of your income. Can you afford the extra expenses that are required to be solely responsible for your child's education? Also, do you have access to the type of resources needed to unschool your child (museums, mentors, libraries, trade centers, networks, etc.)?
Kid check. Do you know your child well enough to understand his unique learning styles, interests, talents and weaknesses? Is this the type of learning environment your child needs to thrive? Does unschooling create the more self-reliant, inner-motivated, creative child or the more entitled me-operating child?
Self-check. Are you competent and confident you will succeed in unschooling? Are you willing to put in an enormous amount of work and commitment? Do you have the personality to pull this off? Can you be a facilitator instead of a teacher? If you have any doubts, you may want to begin with a less radical approach -- homeschooling -- or do a trial run of unschooling with your family during the summer.
Belief check. Unschooling involves giving your child freedom to learn what he wants to learn at his own pace. Do you agree with that belief and could you do so without micromanaging your child? Have you checked with other parents who unschool? Can you let go of developmental milestones and educational guidelines and not compare your child's performance and ability to other kids? Might unschooling limit your child's education so he ends up knowing a lot about dinosaurs and Roman history but misses the Civil War and Jane Eyre? Will the unschooling approach close a door that could have led to an exciting endeavor in science, medicine or technology but because he wasn't exposed he's not aware?
Family Check. Large chunks of time and personal resources are involved in unschooling. Is your family (spouse, siblings) ready for this full-time learning venture? Are you comfortable spending enormous amounts of time on this cooperative learning venture with your child? Do you have a stable family or community support to help your kids flourish? Do you have enormous patience to be with your kids day in and day out?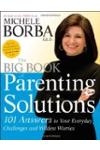 Continue Learning about Parenting