Make sure you recheck the teacher's website for your child's current grades and test scores. If you notice a downslide in your child's academic progress:

Set a conference with teacher. Review test scores, grades, as well as achievement test results, which should be available.

Find out what would improve school performance -- a tutor, a class change, or hitting those books harder -- then develop a plan together before you leave that meeting.

If your child needs a tutor consider hiring a retired teacher or even a high school student if cost is an issue.

Check upcoming class projects with your child like the science fair, extended book report or that social studies project, and mark due dates on a calendar so your child can allow time and effort to complete those tasks.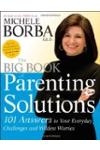 Continue Learning about Parenting