So what happens if your kid continues displaying this attitude? It's time to set a consequence; after all, your child must learn to be accountable for his actions. There should be a consequence, and the most effective ones always fit the crime, cause a bit of misery (so your kid will want to change his attitude), and are consistently enforced. Above all remember: no more excusing your child and no more "rescuing." If your younger child has left her ice cream cone to melt on the counter, enforce the rule: "No more ice cream cones for two days." If your kid doesn't put her dirty clothes in the hamper, she won't have clean ones and must wait until the next wash cycle. Anything that your kid broke, tore, or lost (whether the property belongs to your kid or another), he must replace or repair. He also must pay for it by earning the money. If he has none, make a list of house chores with an appropriate price value (vacuuming: $2.00; raking: $3.50) he can do to pay off the damaged property.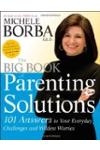 One way to help your child become accountable for his actions is to be the best role model you can be. Are you responsible and accountable for your actions? Are you honest in your day to day dealings with others? For example, if you're in a store with your child and the cashier gives you too much change, do you step up, mention the overage, and return it right away? Or do you brag to your child that the cashier gave you a five dollar bill instead of a one dollar bill and pocket it as you walk away from the cash register? If you want to teach honesty, you must live it.
How many times have you heard a parent say to their child, "Don't tell Daddy (or Mommy)! It will be our secret." These kinds of messages are very confusing for children and don't teach accountability for one's actions or behavior. Demonstrating ethics and values and honesty to your child/ren helps them develop into ethical, responsible, and honest adults.
Continue Learning about Parenting