Years ago my girlfriend Cindy shared with me her parenting secrets to get her kids to do household chores. I will also share them.
1. Be developmentally appropriate: She chose chores that fit her kids' developmental abilities and geared the task to their level.
2. Plan for success and work out quirks. She planned for success so her kids would be capable of unloading that dishwasher. Cindy bought plastic dishes so there were no breakable or pricey dishes in the task. She also cleared a bottom cupboard so her preschoolers could put dishes away without help and falling from a higher shelf. Cindy also made it clear that she would be the one to unload the cutlery (like those knives and forks).
3. Use: "Show. Do Together. Step Aside." Cindy first modeled exactly how to unload the dishwasher while her kids watched in a fun manner. Next, she unloaded the dishwasher with her kids so she could guide and remind them as to how to do the chore. Finally, when she knew her kids were capable of going solo, she stepped aside. Her kids could then do the task alone.
Her result? Not only success, but also her kids actually enjoyed pitching in and doing household chores. And Cindy got her kids into a "helping spirit" at a young age.
What Research Says About Kids and Chores
Research shows there is a window when our kids are more likely to be cooperative and actually want to help out. Those younger ages are key. Too often we wait to assign chores or expect our kids to lend a hand. Most parents admit that "waiting" was a big mistake.
Let's face it, sometimes is it's just easier to put chores low on the priority list. There's so much more to do, right? But there's compelling reason why you should get your kids to roll up their sleeves and get involved. Research shows that just how important it is to involve our kids in those household chores. Those household tasks such as making your bed, taking out the trash, setting the table, raking leaves actually help kids learn crucial skills they need to take care of themselves, develop responsibility, empathy, cooperation and self-reliance, as well as become better-adjusted young adults. In fact, one study found that the
best predictor
for a young adults' success is that their parents required them to pitch in around the house.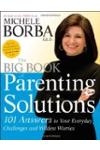 Ask your kids to rake leaves and the response will be less than underwhelming. Suggest jumping in a pile of leaves, and they'll probably beat you out the door. Remember, it's all in the presentation. Use your ingenuity to enlist help without them suspecting that it's anything but family fun. Adding an element of competition also works well for many kids. Let's see who can pull the most weeds! Of course this "two birds with one stone" approach doesn't work so well with older kids. In those cases, don't belabor the benefits. That's about as effective as telling them that spinach will give them muscles like Popeye. Just insist that they complete assigned chores and smile to yourself, knowing that they're getting some exercise.
From Good Kids, Bad Habits: The RealAge Guide to Raising Healthy Children by Jennifer Trachtenberg.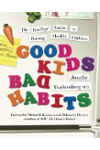 Continue Learning about Parenting