Chronic kid sleep issues are one of the most common childhood problems these days. The American Academy of Sleep Medicine estimates that one in three kids is sleep-deprived. Could that be your child?
The result is children who are cranky, irritable, hyper, moody, have trouble focusing, have chronic headaches or are always lethargic. But there are ways to end those bedtime battles and help our kids learn better sleep routines that will help them wake up more refreshed and rested. Here are typical reasons why kids have sleep problems and the solutions:
Daytime sleep: Too long or unnecessary naps can create nighttime sleep disruptions.
Wrong bedroom atmosphere: Light "wakes up" the brain; too warm a room increases non-REM sleep and changes sleep patterns; a neutral air temperature and darkened room are optimal
Foregoing a calm-down ritual: Begin the "getting ready" process at least 20 to 30 minutes before lights-out. The wind-down time -- like a bedtime book, a bath, cuddles -- helps calm the child. Roughhousing, late-night practices and games and exercising close to bedtime make it hard for kids to relax and wind down.
Watching TV! Turn off the TV, computer or video games at least 30 minutes prior to bedtime. Those quick-paced visual images rob kids of sleep!
Not sticking to a routine: A regular routine conditions the body to expect to go to bed and get up at the same time every day. Research finds that parents who enforce a regular bedtime have kids who are better sleepers!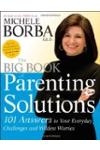 Continue Learning about Parenting