I have simple behavior makeover tips to curb attention-getting tattlers.
First, teach your child the difference between tattling and reporting. Tattling is when you want to get someone in trouble. Reporting is when you want to keep someone out of trouble. Be clear: you do want to listen to your child's reporting. Once your child knows the difference, establish a firm no-tattling rule. "I'm not listening unless someone's in trouble." Or "Is this helpful or unhelpful news?" Stick to your no tattling rule. The number one reason kids tattle is for attention, so don't give it to them. It's a real friendship stopper.
Whatever you try remember to consistently use the method until you do get the change you want.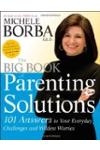 Continue Learning about Parenting