This is the first group born into the era of iPods, iPads, cell phones, text messaging, skype, podcasts, and blogs. They're even called the "Net Generation," and they are clearly plugging in.

The average American eight to 18 year-old is now plugged into some kind of digital media seven-and-a-half hours a day.

Reports show that youth online time is steadily increasing by 38 percent in just five years.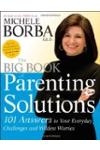 Continue Learning about Parenting