One way to help your child connect with the feelings of others is to have her imagine how the other person feels about a special situation.

Suppose your child just wrote a get-well card to her Grandma. Use the moment to help her recognize her grandmother's reaction when she receives the card by pretending she's the other person. "Imagine you're Grandma right now. You walk to the mailbox, and when you open it, you find this letter. How will you feel?"

You later can expand the imagination game to include people your child has not personally met: "Imagine you're a new student, and you're walking into a brand new school and don't know anyone. How will you feel?"

Asking often, "How would you feel?" helps kids understand the feelings and needs of other people.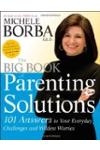 You can help your child understand how others feel by using age-appropriate scenarios or examples to facilitate the process for your child to experience and express how he would feel in those specific circumstances, thereby developing an understanding empathy for others' experience and feelings.
Continue Learning about Parenting