Let's face it: it is a different world, and one big crucial parenting task is to make sure that our kids learn how to be safe online from cyberbullying.

One way is to teach kids "rules" via acronyms. I teach kids the acronym, S.A.F.E. for online safety from my book, The Big Book of Parenting Solutions. Each letter in S.A.F.E. stands for one of the four simple rules that help kids know what to do to ward off cyberbullying. Review each rule over and over with your son or daughter until S.A.F.E. becomes second nature.

• S – Stop and Don't Click.
Never respond to a cyberbully–doing so usually only intensifies things. (Remember, bullies want a reaction and usually enjoy knowing you're upset, so don't give them the pleasure!) In fact, never respond to any email when you are upset or angry.

Instead, count to 10, turn off the monitor, walk away from the computer, or take a deep breath but do not click. There are no take backs. (Also, don't turn off the computer. You will lose the evidence which you may need to prove online cyberbullying).

• A –Tell an Adult.
Don't keep this yourself. Cyberybullying usually escalates and doesn't go away. Report any threat ASAP to a parent, teacher or an adult you trust. Your parent needs to get you a new account and password immediately. Even then you should always change your password periodically.

• F – Filter Out Personal Information.
Never ever give out personal information such as your name (or your parent's name), address, phone number, birthdate, social security number or credit card number. Never ever exchange passwords with even your closest friend or let someone take your place at the computer and pretend to be you.

• E – Save Evidence.
Do not delete the text or phone message. Save the e-mail, blog, photo, or web page. Print out copies, and show the electronic evidence to an adult. You can use it to track the source and as proof to stop the assault.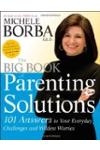 Continue Learning about Parenting