Teaching children how to communicate effectively is one of the greatest gifts you can give them. Few skills increase their confidence, social competence and self-esteem more because kids use these skills in every area of their lives. The good news is that you can improve your child's communication skills and here are ways to do so:
Listen more attentively. Attentive listening keeps the lines of communication open so that your children always feel comfortable sharing their thoughts, feelings and experiences with you. You discourage your kids from expression themselves when you cut them off, deny their feelings, lecture, order them, roll your eyes, shrug your shoulders, raise your eyebrows, frown, turn away, or shake your head.
Help your children send and receive nonverbal messages. Sending and receiving nonverbal messages through body language enhances your child's social and emotional competence. Often kids don't listen to your words as much as they watch your posture, gestures, and facial expression, and hear the tone of your voice. Help children understand that their body posture, facial expression, and voice tone send messages and that if they don't interpret or send nonverbal messages correctly, serious misunderstandings occur.
Teach two critical skills-eyes contact and smiling. Using the skills of eye contact and smiling increases children's social success. As you talk with your child, use eye contact. Whenever your child displays a great smile, point it out! By reinforcing these skills and modeling them regularly, your child will soon be smiling more and using eye contact. Hint: These two skills are the most commonly used traits of well-liked kids. They are also easy to teach!
Make an emotion scrapbook.
Collect pictures of facial expression in a scrapbook. Include the six basic emotions: happy, sad, angry, surprised, afraid, and disgusted. Now make a game of naming the emotions by asking, "How is this person feeling?" Help your child predict the body language and voice tone that would accompany each expression.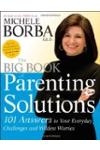 One of the best ways to help our children communicate more effectively is to become a better communicator ourselves. Sit down and really listen. Don't fill air time with chatter or questions. Don't multi-task while trying to talk. Use open-ended questions, not yes or no questions.
Continue Learning about Parenting