A little reality check here: the average student–counselor high school ratio varies from 400 to 1,250 so you must be proactive.

Go to every one of those open houses and always stop by and meet the guidance counselor at least once a year. Once there, clarify your teen's educational aspirations early whether it is Ivy League to Junior College. Different courses have different values at different universities and you must ensure that your child is on the right course track.

You also may want to tell the counselor that you do not want your teen changing courses without your permission. Teens do that often and there's a rude awakening when your child is minus a key class. You want to make sure that counselor's skills match your teen's needs. You can request another counselor from the principal if you don't think his or her needs or being met. There are also outside educational consultants but do know they can be pricey.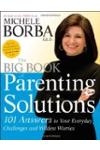 Continue Learning about Parenting