Help your kids get back to basics by steering them away from the television, video game system, and computer as much as possible and encourage other forms of recreation, like reading, sports, or arts and crafts. You might be surprised to find out how much your children actually can learn through unstructured play. Not only is it healthy for their bodies, it's healthy for their minds!
Left to their own devices, kids manage to entertain themselves. You've likely witnessed a small child cast aside the shiny new toy in favor of the cool box it came in. Try to look at ordinary things with the eyes of a child. If everyday items don't present a safety hazard, add them to the toy box or leave them where your child is sure to find them. Many times all you need to do is provide an environment that encourages play and then take a step back and let the learning begin.
Here are just a few suggestions:
Stock kids' shelves with blocks, art supplies, and dress-up clothes.
Recycle plastic containers that can be used to hold water, pour sand, or hide secret treasures.
Don't toss cardboard boxes: They might be perfect as a dollhouse, fire station, or barnyard corral.
Blankets and pillows make a cozy hideaway.
Scarves and fabric remnants can become a beautiful headdress or superhero cape.
From Good Kids, Bad Habits: The RealAge Guide to Raising Healthy Children by Jennifer Trachtenberg.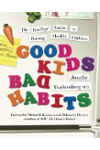 One of the best ways to let your child's creative juices flow is to let her create all kinds of art, whether it's scribbling on a piece of paper or playing with paints and crayons. Besides allowing her to expand her imagination, this helps her develop those fine motor skills (holding a pencil or crayon, squeezing a bottle of glue). We suggest that you make art a regular part of your weekly routine, and try not to set too many rules (besides keeping the art on the paper, not the walls). The rug is going to be ruined by milk-soaked Rice Krispies anyway, so what's a little glue or paint to go with it? That way, your child will feel most free to express herself.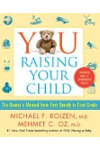 Continue Learning about Parenting