Yes, parents must recognize the importance of downtime. Unscheduled free time allows kids to read a book, listen to music, ride a bike, play with a friend, and engage their imagination. Or take a nap!
Please, don't get me wrong. Structured activities are important and very positive experiences for children. But there needs to be balance in a child's life that includes downtime and family time. Personally, I allow my children two or three structured, preplanned activities a week. I'm teaching them how to manage their time so they can juggle schoolwork, sports, reading, chores, family activities, sleeping, and everything else. (I also schedule family meals, by the way, because it's so easy for them to disappear in the shuffle.)
From The Smart Parent's Guide: Getting Your Kids Through Checkups, Illnesses, and Accidents by Jennifer Trachtenberg.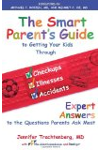 Sometimes, in the wake of trying to be the perfect parent, we forget that children do not need to be stimulated all the time. In fact, having some time to themselves cultivates their imagination and creativity, helps them learn to think outside the box, teaches them to deal with the unexpected, and endows them with stronger social skills. In other words, think inside the sandbox. If your child is sitting playing by himself, don't jump in and try to push another toy or activity on him. Enjoy the downtime!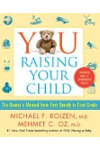 Continue Learning about Parenting